Browse our products or Select a category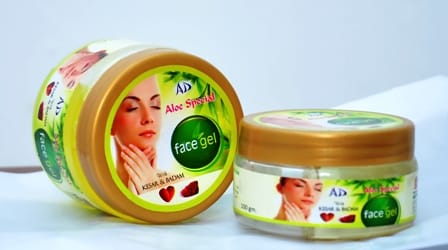 Click on image to zoom it.
AD Aloe Special Face Gel > <

More Beautiful Everyday
Very effective for acne, pimples, allergic manifestation.
For blemishes & fairness of the skin texture.

Instructions:
The gel should be applied externally as and when required after washing & cleaning the face with a cotton swab.
As routine 2-3 times a day and at bed time.

Presentation:
100gms. - INR 120/-
150gms. - INR 160/-

Each 5gm contains:
Kesar - - 1mg./-
Ghrit Kumari Q.S. - - /-
Perfume for aroma & approved class ii preservatives. - - /-
Badam - - 5gm./-